Paddling Safely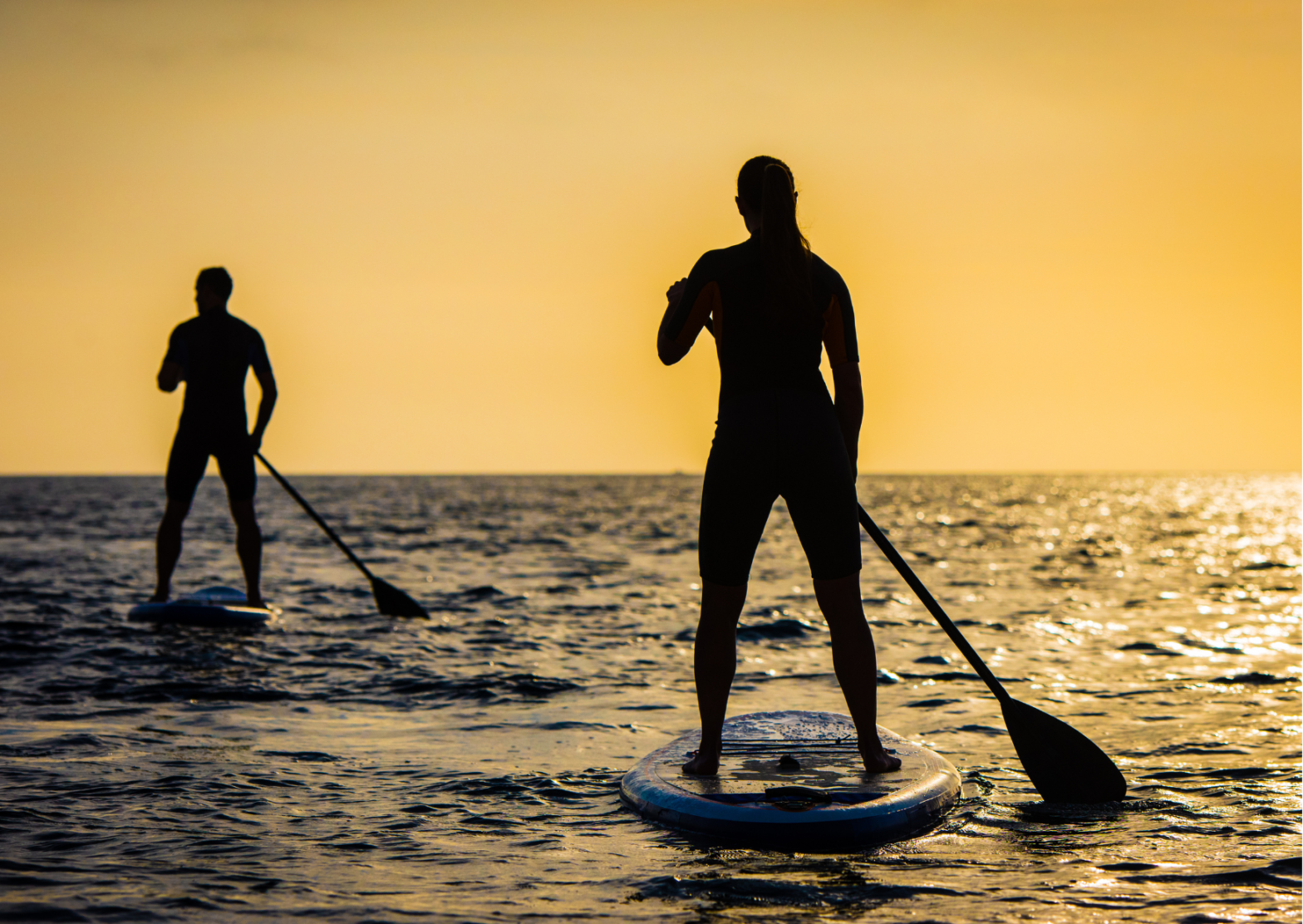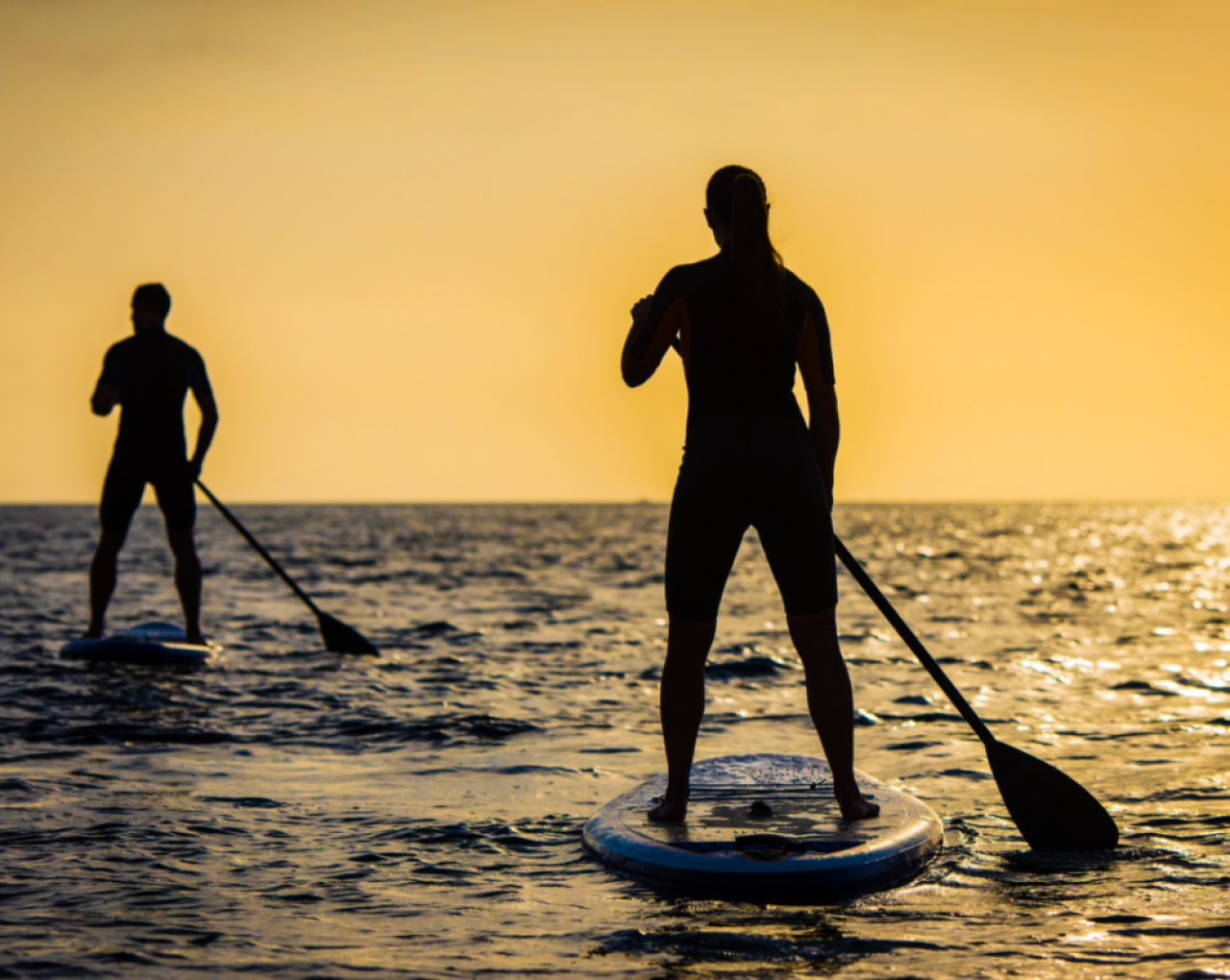 Paddling

safely
Any of us who've enjoyed paddling about in a kayak, canoe or SUP, will appreciate the freedom you feel when out on the water, there are plenty of things to love about it.
There's being out in nature and exploring the waterways, and it's a great way to reach secluded coves and untouched river banks. It's also a fabulous way to work out (without feeling that you are!) and the peaceful sound of a paddle dipping in and out of the water can be a calming experience. In fact, the combination of repetitive motion whilst breathing fresh air can relax you very quickly, and half an hour can significantly decrease your cortisol levels. Happy days!
But what happens when conditions change and things start to become less than Zen? Can paddle boarding be dangerous?
On Monday, the RNLI issued its second safety warning in the last couple of months, to stand up paddle boarding and kayaking enthusiasts. In 2022, RNLI lifeguards and lifeboat crews responded to 1,465 incidents, more than double the number in 2021.
During the pandemic, as people stayed in this country for their summer holidays, there was growing popularity of water sports with many people buying kayaks and SUPs (yes – guilty as charged). Couple this with the warmer summers we've been experiencing, and there are thousands more people going out for a paddle than there were 5 years ago. 
This has brought with it a number of problems, especially when people take their new toys onto the sea. With that in mind, the RNLI has worked with training agencies to come up with four main tips to remember before you set out.
Wear a buoyancy aid
 A buoyancy aid will provide extra floatation in the water to help keep you afloat, but it will also help give you time to recover should you fall in – and chances are you will! Buoyancy aids come in different sizes, and it is important that you have the correct size as it will help when getting back on to the board; a common problem when learning. Make sure you check the weight range and chest size when buying a buoyancy aid as well as choosing one that is comfortable and allows plenty of movement so you can paddle freely.
What else should you wear whilst paddle boarding? Of course, this depends on the time of year and weather. In the summer, you may want to wear swimming gear, and maybe a rash-vest for a bit of extra cover. Then, in the winter or cooler months, a long sleeved and long legged wetsuit is a good investment. For the transitional seasons, a shorty wetsuit works well, or surf leggings / neoprene shorts with a rash vest are good alternatives.
Carry a phone in waterproof pouch
 As well as being able to take photos of your paddle you can also use your mobile phone in an emergency. Make sure you carry this on you (e.g. in a buoyancy aid pocket or around your neck) so that you can get it easily if are in trouble – it is no good in a dry bag attached to your board! In a coastal emergency call 999 and ask for the coastguard, and if you're inland, ask for the Fire & Rescue service.
Wear the correct leash (SUPs)
There's nothing more frustrating than having to swim after your board if you fall off. The leash will also help you stay connected to your board if you get into trouble, and help you float.
Choosing the correct leash is really important – most boards come with an ankle leash, however these may not be suitable for the environment you're planning to paddle in. If you're paddling in tidal or flowing waters such as rivers (where there is a risk of entrapment or being caught on an object) then wear a quick release waist leash.
When to go paddle boarding / kayaking
Make sure you check and understand the weather before you set out, and in particular avoid offshore winds.
Offshore winds
Offshore winds are those which are blowing from the beach out to sea. Often in these conditions the water looks idyllic and calm. The closer to the beach you are, the more benign they may seem; however, this could be because you're relatively sheltered by buildings, hills etc. This can be deceptive as these winds can quickly blow you and your paddleboard / kayak far out to sea. It can then become extremely tiring and difficult to paddle back to shore.
Onshore winds
Onshore winds blow from the sea onto the land. Strong onshore winds can also be dangerous, as they can make the water choppy. In addition, there's nowhere to shelter from onshore winds. However, light onshores can provide perfect calm conditions for paddle boarding.
Cross shore winds
This is when the wind is blowing parallel to the beach, and can also provide choppy conditions. The other thing you need to consider is that you'll be travelling from one end of the beach to the other. This is great if you want a paddle with the wind behind you, just make sure you have somebody at the other end with a car to pick you up!
Spotting the signs
As well as making sure you check the wind before you set out, if you're on a lifeguarded beach, keep an eye out for the orange windsock to see which way the wind is blowing, as conditions may not always correspond with what the forecast says, and may change throughout the day. This is especially true in summer when an offshore wind could be replaced by an onshore (sea breeze) as the land heats up.
Tides and Currents
It's also important to understand about tides and currents, so take a look at my recent blog about these here, but in general, for beginners, the best time to paddle is during slack tides. Slack tides are the still point when the water stops moving in one direction and before it begins to move in the other. They occur an hour before and after high and low tides. As they result in minimal water movement, they're great for paddle boarding as it makes it easy to balance on anSUP. Tides can vary however, with different conditions in different places, so be sure to research local spots before heading out.
If you are going out alone, let somebody know where you're heading and what time you're due to be back, although having a paddle buddy is more fun, and you can help each other in an emergency. That said, don't be overly reliant on a friend at the expense of doing your own research. It's important to understand conditions yourself and be responsible for your own safety, whether you paddle with buddies or not.
So, what if things do go wrong?
Here are some quick safety tips, should the worst happen:
If you get into difficulty, stay on top of your board and signal for help.

Hopefully, you will have brought your phone along with you in a water-proof pouch (see above!!), so use this.

If you fall into the water and lose your board, float on your back for a few seconds until you feel calm, raise one arm and call for help.

Launch and land in the relevant lifeguarded zone (black and white flags if at the coast).
Without wishing to labour the point, check the weather and water before you head out, and don't be afraid to abandon your paddle if adverse conditions arise. Don't forget – conditions can change and forecasts aren't always accurate.

Also, understand your capability in the conditions. Again, if you're unsure, paddle another day.
Stay clear of swimmers and other paddlers, and avoid collisions.
Paddle boarding, kayaking and canoeing can be fantastic ways to spend a summer's day. If you plan to go with the flow of the tide for example, you can paddle one way in the morning with the tide, stop off at a secluded cove or river bank for a picnic, then paddle back home on the returning tide.
Where to paddle board / kayak
As well as coastal sites, there are many waterways around the country where you can paddle, but bear in mind there are restrictions. In some areas you need a licence, this website will tell you where.
Make sure you do your research first, check out local waterways and conditions, think about whether a river is tidal or not, as this will have a bearing on your day's paddle.
But don't be out off, all three activities are super-fun and can dramatically improve your overall health. And if you want to paddle with a group, you don't all need to have the same toy! If you have a kayak you can have as much fun paddling with friends on SUPs.
If you haven't paddled before and are considering it, I highly encourage you to go and rent a SUP, canoe or kayak and try it out. You may just be hooked from the first paddle!